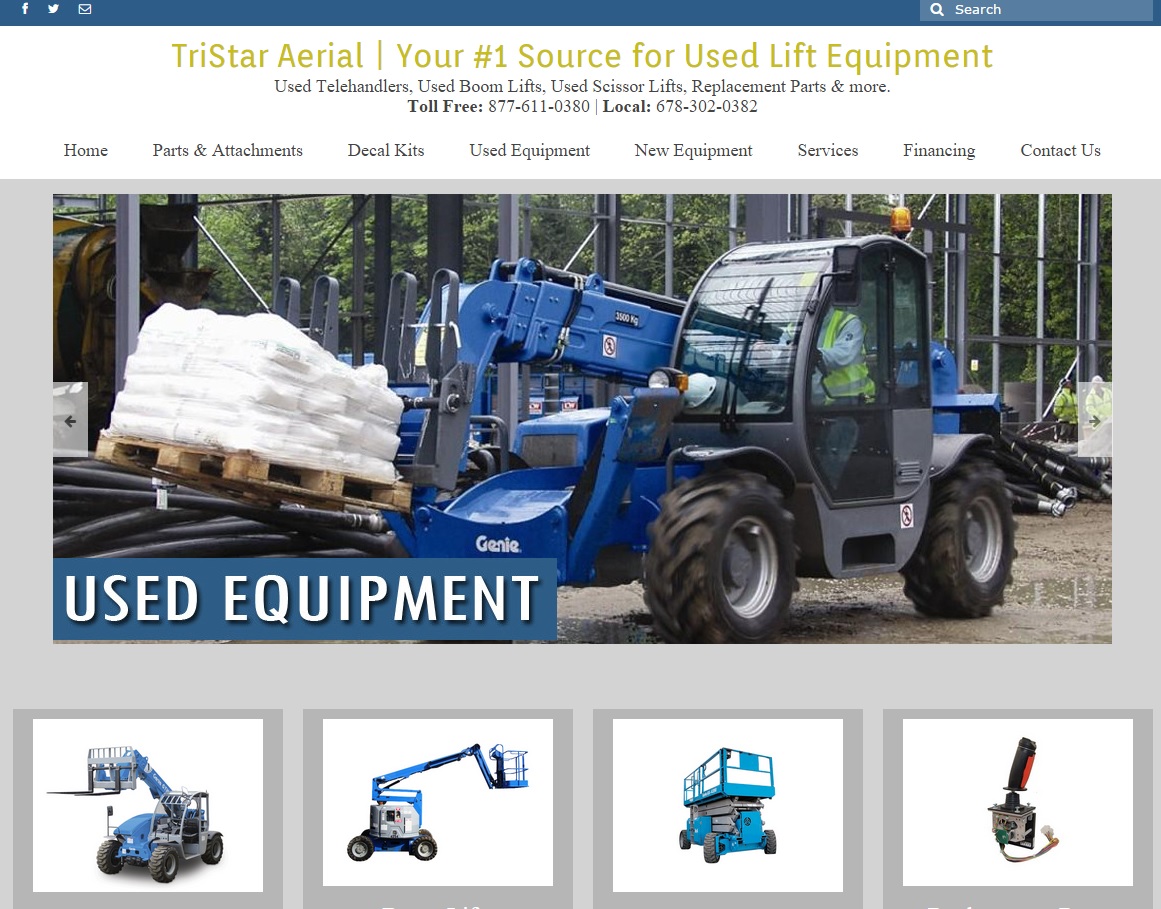 Company Name: TriStar Aerial Lift & Equipment Sales, Inc.
Year Founded: 2009
Company Size: 10+ employees
About: TriStar Aerial is a company that sells heavy construction equipment nationwide. They also offer their customers replacement parts and service for their heavy equipment needs.
TrIStar Aerial needed a whole new website after having several different, un-actionable websites. 1 Geek Media did a complete re-design from the ground up. We created a website that was mobile friendly, with built-in Search Engine Optimization, inventory listings, contact forms, etc. We also completely redesigned their online store for their replacement parts business.