Learn about the services that 1 Geek Media has to offer.
1 Geek Media is a website design & social media marketing agency for the small business of today. We specialize in creating hyper-local websites that help our clients achieve their online business goals, as well as helping them capture their piece of the market for the areas in which they operate. We love seeing our clients do well. Nothing is more rewarding!
Our mission is to create and maintain a solid relationship with our clients, from day one until long after their goals have been met. We keep this in mind whether designing print media, creating custom landing pages, producing a website or managing a social media account.
1 Geek Media stands above the competition when it comes to support. We are always reachable via phone, e-mail, social media or text message. We believe that the most important tool in business is communication, so day or night; we are always here for you.
Start Up Launch

80%

Lead Conversion

75%

Custom Website Design

95%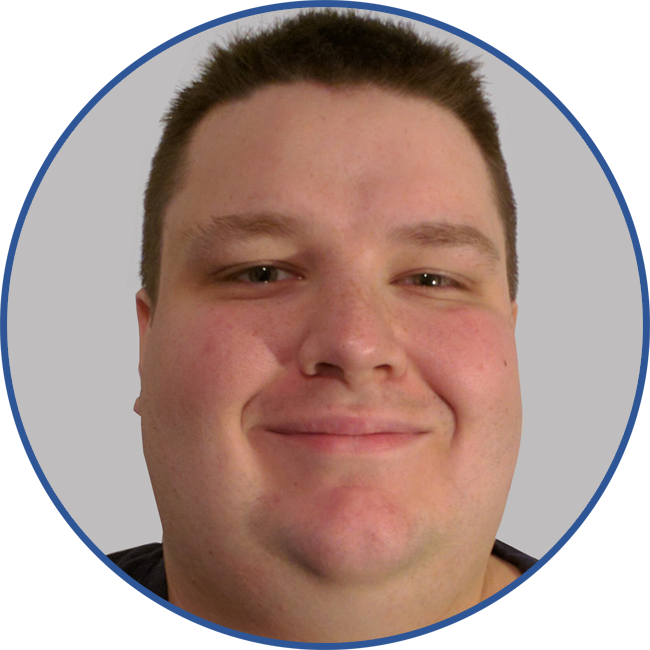 Gabe Fletcher
Lead Designer - Owner/Operator
I've been in front of a computer since I was 11 years old. I created my first website at the age of 13. They were humble beginnings: a video game tribute website based on a Playstation game called Metal Gear Solid. I've had the opportunity to see the internet evolve and grow from the days of America Online, Geocities, and Anglefire to the creation of Myspace, Facebook and Twitter. I've always had a fascination with website creation, and I'm fortunate enough to have turned my passion into a career. I love seeing my customers' ideas come to light and begin to breathe life through my efforts. It's a never ending reward.
Self Taught
I am completely self-taught, and began working on website design at a very young age. I have seen trends come and go, seen what works and what doesn't, and I understand which direction website development is trending toward in the future.
Work it until it Works
Envisioning an idea, creating it in the real world, and working out the unique challenges of the individual piece can be a daunting task to some. I take it as a challenge, and will continue to work on an idea or concept until the product is perfect. The customer's satisfaction is paramount, and I take great pride in my work. I'm not done until their needs have been met and exceeded.
Always Evolving
The internet is always changing and evolving. What works for you today may not work for you tomorrow. Staying on top of ever-changing technology is hard to do when you have an entire business to run, unless your business is to stay on top of evolving technology. That's what I do, it's my passion, and I'm here to help you stay focused on what's important for your own business.
Customer Focus
My main focus is to make sure that your website works hard for you. Businesses that aren't on the internet often miss out on up to 65% of their local traffic, and frankly, no one in business can afford to lose 65% of anything. Every website and project that I take on for my clients gets my full attention, and I always ensure that it does exactly what they need it to do.
Work with us and get started 7 days sooner.
Frequently Asked Questions
Getting your business online can be a challenging task. We understand. Here's what you can expect from us when we work together to create your website:
Your business comes first with 1 Geek Media. We stay in touch with you throughout the entire design process. Ultimately, you have creative control over your own website. Tell us what you want!
We let you know if there are going to be any unexpected delays.
We will ask for your input if we come to an area where we can't make a decision for you.
We keep your payment information safe via our PCI Compliant Payment Processing.
In case you need technical support or you run in to an issue with your website, we're always reachable and always here to help.
We don't leave you hanging!
What kind of clients do you work with?
We specialize in working with small businesses and start-ups. We know how local based businesses need to operate, and understand that they need to interact with their customers. Remember, it's not just about being online, it's also about motivating people to want to use your service or go to your business!
What is your turn around time?
Most websites take an average of 2 to 3 weeks to complete, start to finish. That includes concept development, framework, design and deployment. Projects can sometimes run a little longer than expected, but it's never anything that you wouldn't be notified about in advance. In fact, most of the time projects are finished sooner!
What is included with my website?
Some kind words from amazing people!
1 Geek Media greatly improved the performance of my small business in a very short time. Through a series of 1 on 1 consults, 1 Geek Media identified the best e-commerce-marketing-service platform for my needs and budget, then set up all of the tools I would need using those services. 1 Geek Media made sure I understood how to use these new tools, and was always available for rapid support. The knowledge of marketing and social media drove increased traffic to my store, and our shipping process is smoother than ever before. Using 1 Geek Media was a big win for me and my customers! Ryan K.
We contracted 1 Geek Media to perform a complete overhaul on our website and online store. Since the redesign featuring responsive design and mobile friendly layouts we have gotten numerous compliments on our website along the lines of aesthetics AND functionality. In addition to that, within the first 60 days of the new website being online, our online sales jumped over 200%. 1 Geek Media also completely overhauled our online replacement parts store, giving it a new, modern look, increasing our online sales 300%. They took the time to explain how to update our new website and how to process orders that came in on our online store and made sure we knew how everything worked. 1 Geek Media was a total god send for us and we would recommend them time and time again. Marlene S.
1 Geek Media built a website for my moving business. They worked very closely with me to acheive the goals I wanted. Ultimately they increased the amount of business I had by at least 200%. They explained how the new and modern design captured peoples attention and would help us to appear more professional.I am very satisfied with the result from working with 1 Geek Media.
Nate Griffin